Yuvakriti
Art is the beautiful expression of life. Many forms of art like Floral painting, Mandala art, Zen pattern, Art Therapy were taught to students through various workshops and webinars.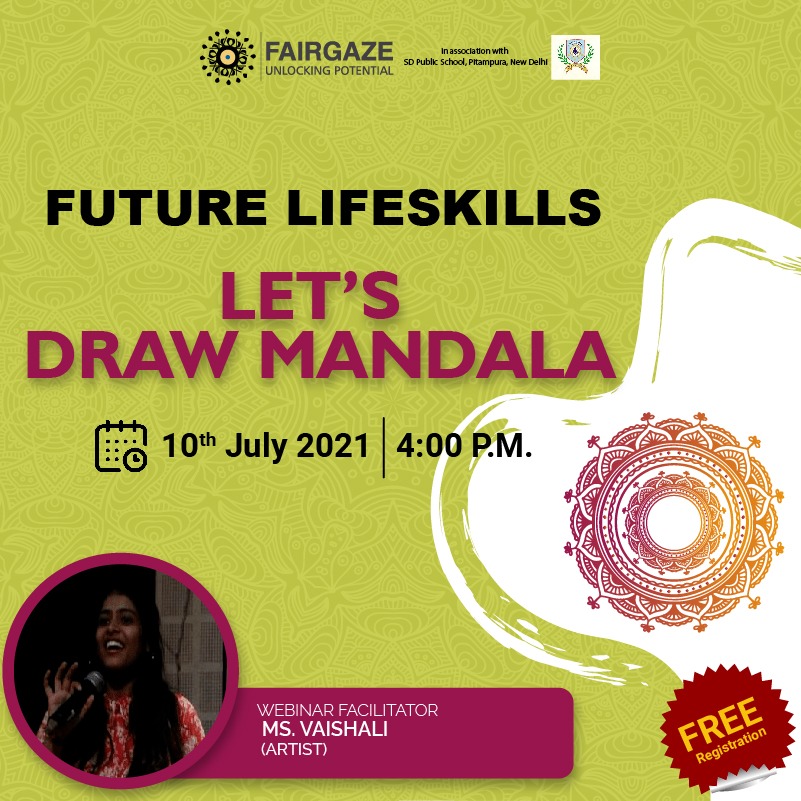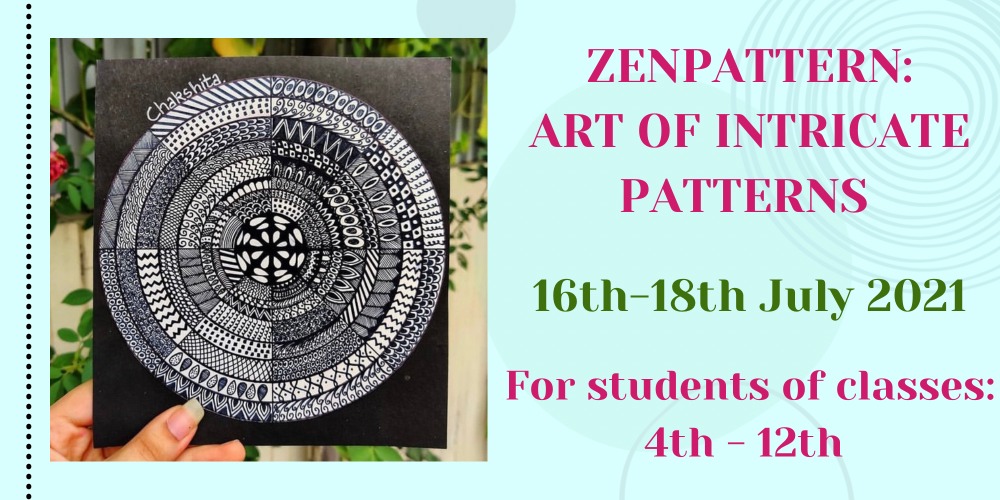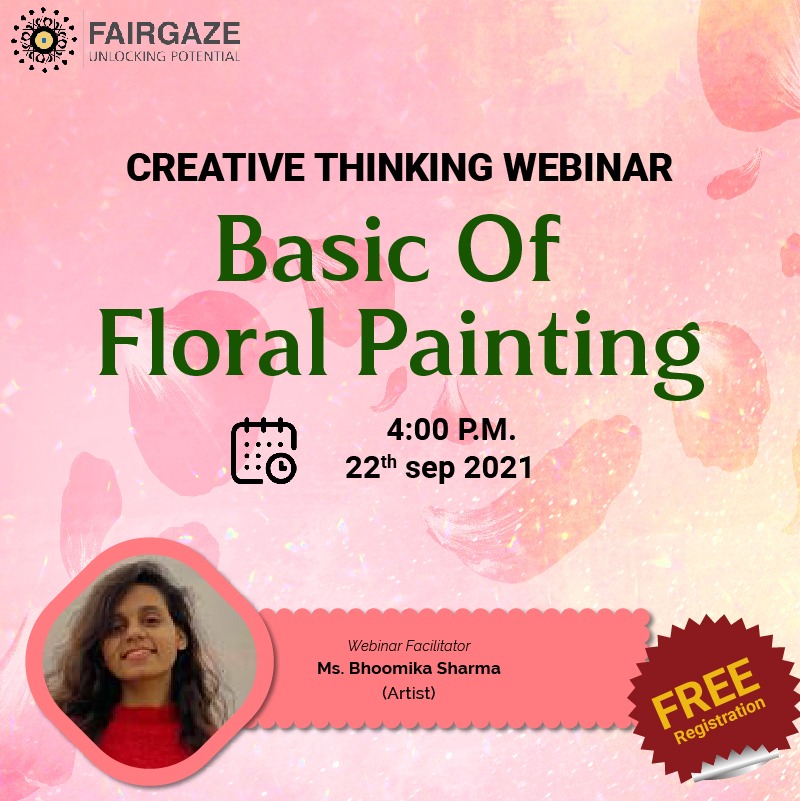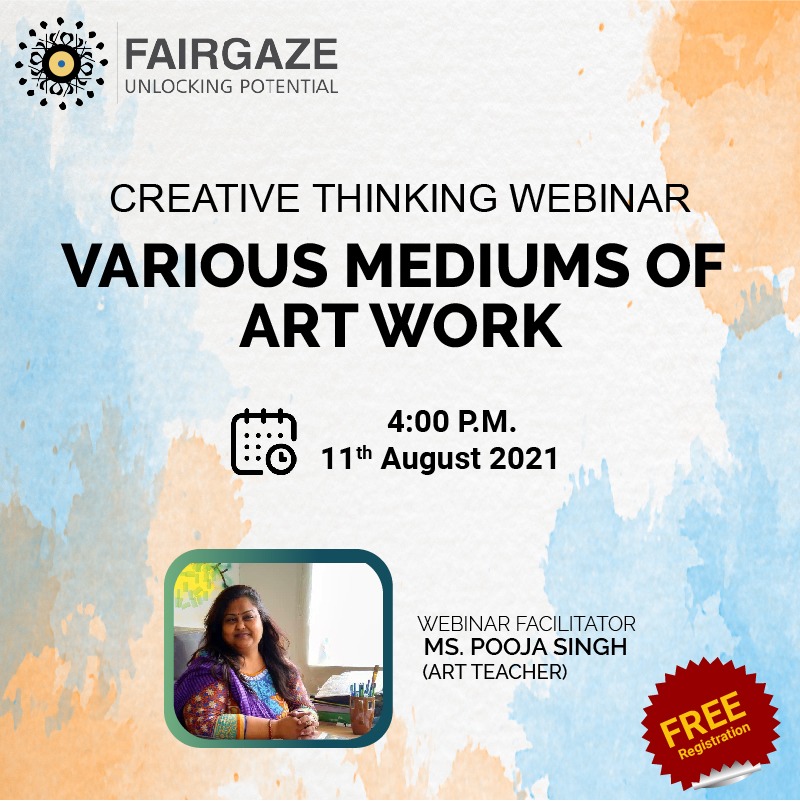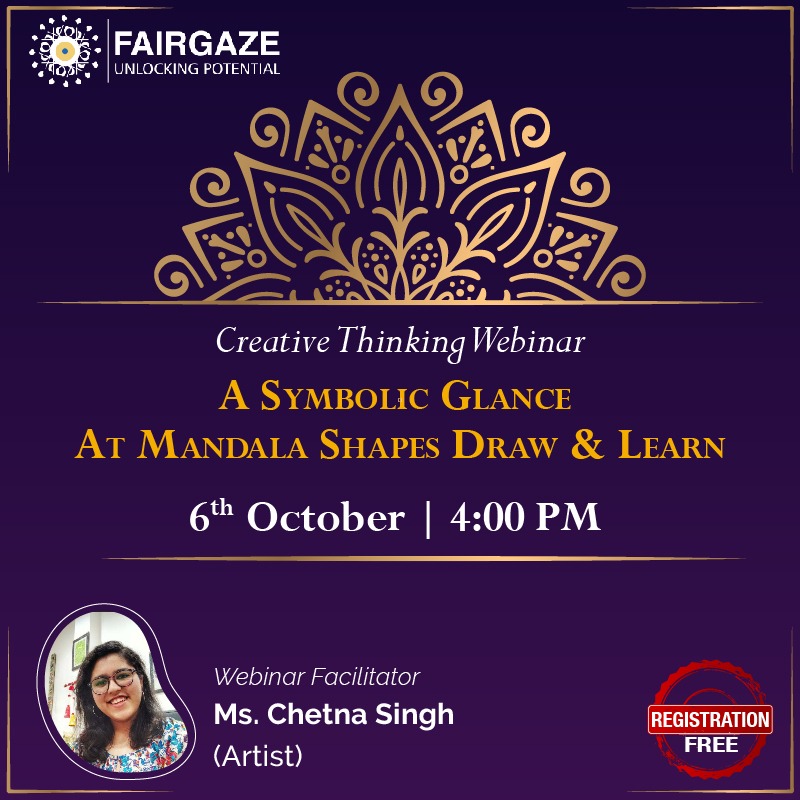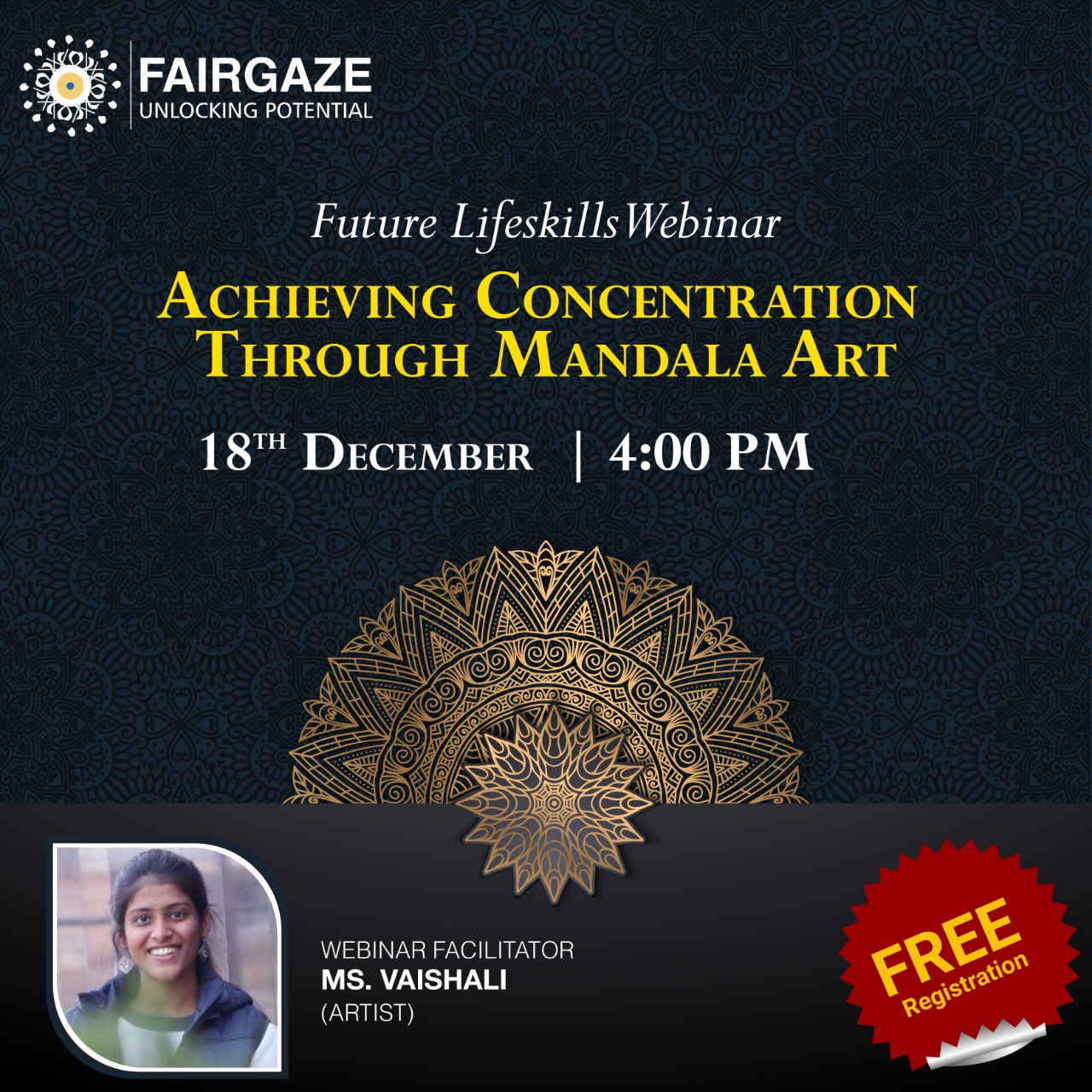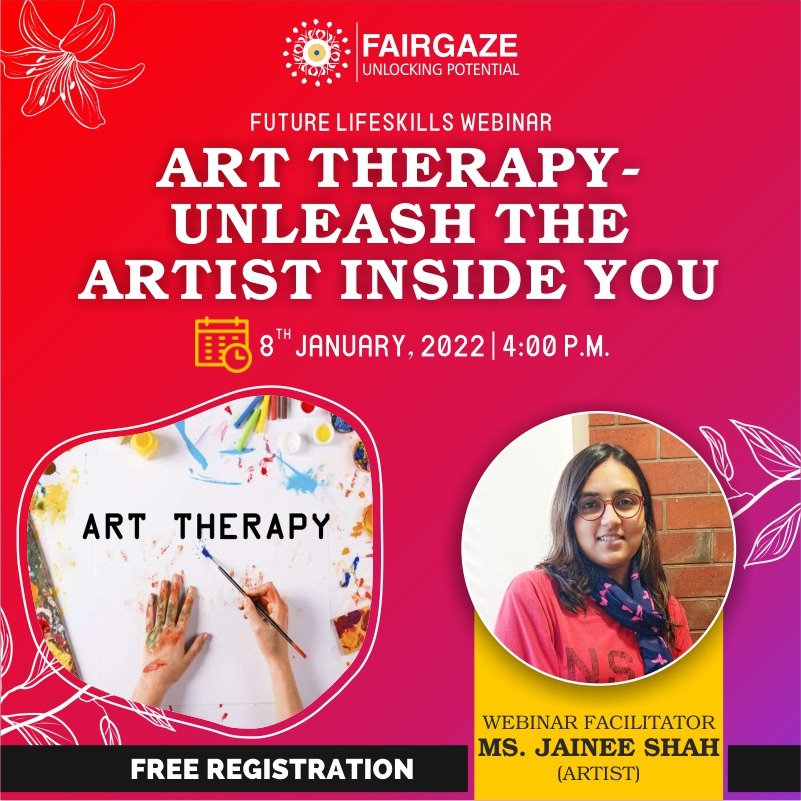 Grooming a student for a successful life is highly recommended. S.D.PUBLIC SCHOOL has always tried to inculcate skills and develop personality of its students.
To develop impressionable skills in the students, Etiquettes workshops are organized on regular basis. To tell the value of first impression and value of manners, workshops by Ms Anushree Tantia were organized. Students were taught how to create an impressive impression and to have a well mannered personality.
Home is the first school of a child and parents are the first teachers of a child .To work in co-ordination with parents, workshops for parents was organized where the importance of home and manners at home were highlighted. These workshops help the parents to recognize the skills of their ward and encourage their ward to excel in life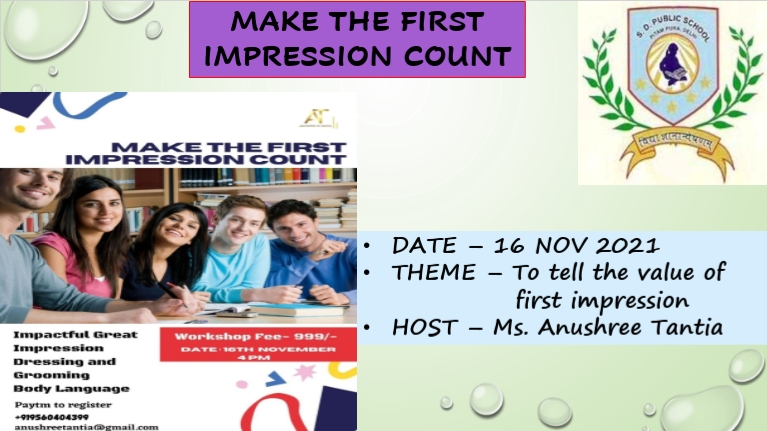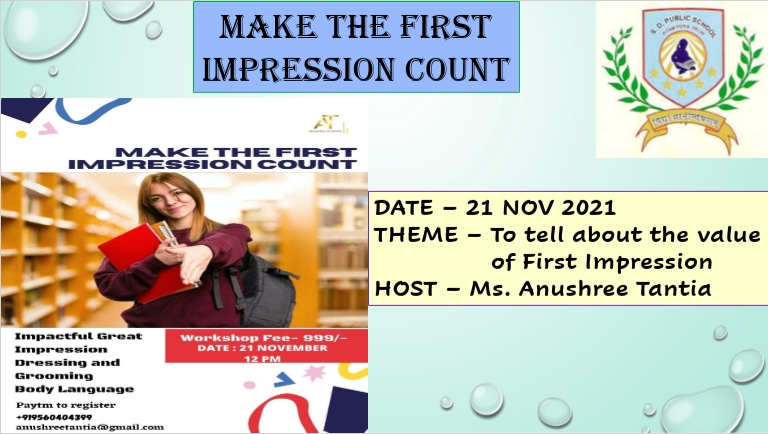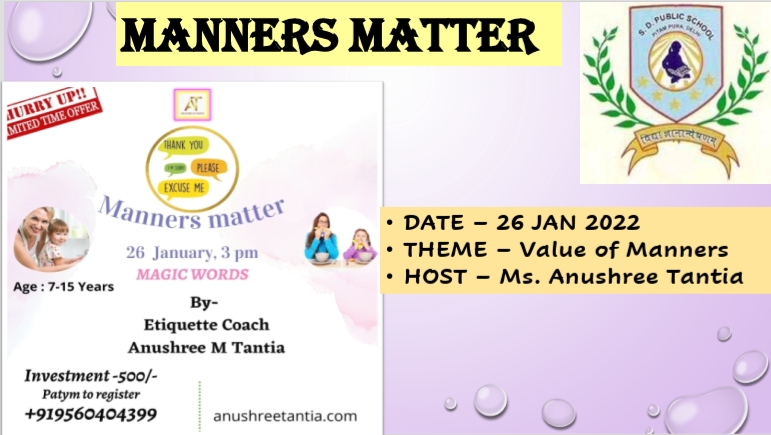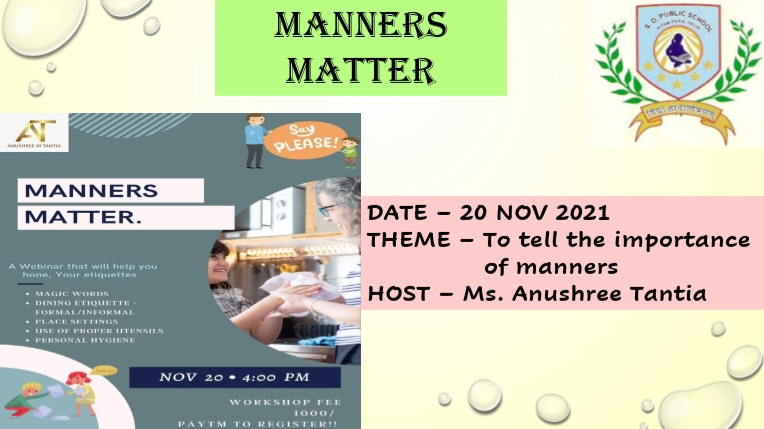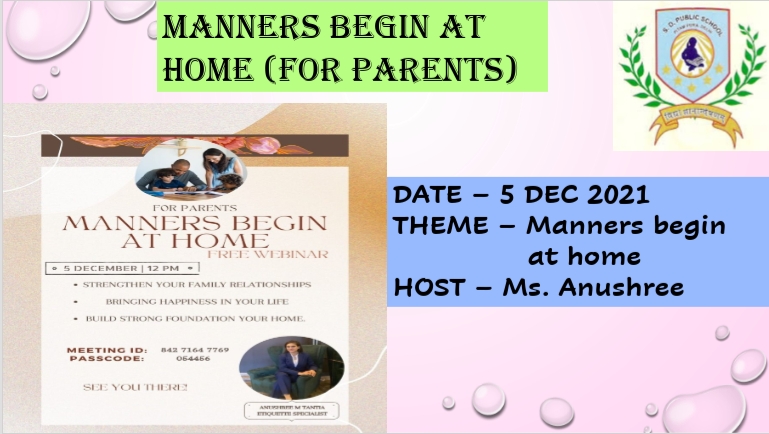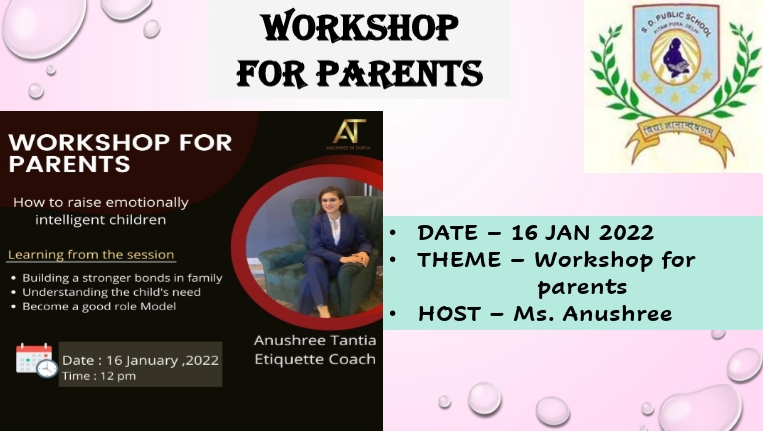 Visit Yuvakriti Facebook Page
https://www.facebook.com/Yuvakriti-680586435376804/timeline/